Psychology
If you for a monent think that you will never touch a tasty fattening dessert again, I feel for you. No, you can't eat that all the time. But once Awhile, a treat keeps your overall healthy and fitness in check. Don't feel quilty. Just work it off the next day!
A lot of people who are used to an exercise routine will eventually ask themselves "Why am I doing this?"  Of course, I will say things like "Because I want to look good" or "Because my body love being fit". We all have our reasons why we want to be fit and healthy, but why not use it for some good causes.
I decided to pick a few events each year that involve some kind of athletic training.  Its a win-win situation.
Someone asked me this week, "what is your fitness goal now?"  I gave him a very technical answer. (He is a fitness trainer) Afterward, I thought about it for the rest of the day.
What is my fitness goal? I am doing 5 hours of hyperthroy weight-lifting, plus about 2 hours of cardio weekly.  I am eating about 2600-3000 calories a day right now. I've been maintaining my weight very steadily. I feel good being here right now.  I am not in the mood to go insane in my training right now.  And I must admit having 3000 calories a day to eat is really a feast!  (Coming from 1800 calories just a few months ago).
I am still eating fairly clean.  Been incorporating more treat food into my diet.   I will say that I have adapted living as a Pescetarian.  My carb intake is probably higher than when I was in weight-loss mode.  (Mostly good carbs though!)  I don't flip out now if my toast isn't dry when I eat out.
I guess my new goal is to maintain this weight for awhile and enjoy! It's fascinating looking at recent pictures/videos of yourself and don't immediate recognize it.  In my head, I am still looking for the big boy!
www.sparkpeople.com  - Maintaining a Healthy Weight
Okay. So I need to first confess.  I was extremely distracted this past week.  A few things that were happening in my professional life that needed my attention.  Or at least I thought it did.  Now looking back, they were really just distractions from my goal.  Life will keep throwing you the same type of distraction until you learnt to keep your eyes on the prize and forget about the temptation and distraction.  I said to my closest friend that this feels like a "distraction" more than opportunity.  Trust your gut feeling but see it till the end.
But not all distractions are bad, like the tv at your gym.  How many of you hate running on the treadmill?  I know that I prefer to run outdoor. Time seems to go by faster.  As winter approaches, we tend to workout indoor more often.  So find yourself a little distraction when you are doing your cardio.  I prefer good music.  Some prefer tv. Whatever it is, just don't let yourself stop your cardio.  Change it up.  Maybe try out the rowing machine that sits there all on it's own.
Drive Yourself to Distraction to Make Exercise Fun – Weight loss – Lifehacker.
I've been listening to The China Study the last few days. (Yes, love audiobook.)  He promotes "Whole Food Plant Based" diet.  I need to think about it first. Giving up my eggs and sushi, sigh… I don't think I am ready.  I have about 30% of my calories that comes from animal protein.  I need to think about what to eat for breakfast.
The China Study: The Most Comprehensive Study of Nutrition Ever Conducted and the Startling Implications for Diet, Weight Loss and Long-term Health: Amazon.ca: T. Colin Campbell: Books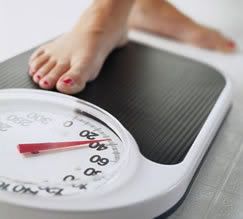 So okay. I will admit it. There are still days that I feel fat.  And I know I am not.   What makes it worse is that I feel uncomfortable in my own skin. It confirms that weight-loss is really a life long struggle.  I read this article and decided to go for a running session tomorrow just to perk me up. I may even do it before my day starts!  A little exercising will make me feel more alive.
I feel anxious even writing about Hypertrophy.  Let me explain.  In the past month, I've been on a maintenance diet.  My workouts usually consisted of some higher weight squads/deadlifts  plus circuit style push ups/squad jumps circuit.  I even thrown in leg lifted push ups, and power push ups (hand clap).  Then my squad jump added high kickback. It's kept me moving and I felt great. Throw in some cardio, and some running, and bam. I feel like a million bucks at the end of each workout.
Pan camera to right…  Today, I programmed 6 exercises on my iFitness list. 3 reps / 6 sets each.  Alternating with 90 seconds rest. First it took me 2 hours to complete. (I had to keep changing my weight so I can find out what my 3 reps max is.) The form is even more important. Added to the fact that I am not secure with myself when it comes to having 225 pounds over you. (Don't laugh at me ;P)  Not to mention that I feel like an idiot jumping around waiting for the break to be over.  To top it off, My heart rate monitor told me I only burned 600 calories.
So if I were to use my old yard stick to measure this workout, this should of been a disaster.  But I feel my body is more pumped.  My biceps certainly are fatigue.  I know it did something!  I was also recommended 1g of protein/ pound of body weight. (I am still trying!)
Give yourself a bit of adjustment time.  Let your body get used to the changed rhythm and tempo.  Remembering this is a more technical period will focus you on form.
I find that if I have cool looking water bottles, I drink more water! So I start buying water bottles for every location.  Of course I have my work place stainless steel water bottle that has a pop open lit.  The one I have for the gym is also pretty cool too. It's my Nike rubber one.  It's a squeezer.  I love the burst of water.  And then I have one for running I got from the Running Room. (I haven't really put it to use yet)  I have 2 around my house at all time.  I keep one on my bed, literally.
Keep yourself hydrated.  It's important for both weight-loss and physical training. Water bottle is cool!
(As cool as water bottle can look, please read this!)
When you find yourself really stressed out, try and use some deep breathing to relax yourself.  The great thing is that this will also help you perform better in fitness.  The better you can breathe, the more efficient you are with your energy! Here is a great demo video.
I must confess I was a late comer to the biggest loser series.  I only watched the last few shows of last season. I totally felt in love with Jillian Michaels, but that's a whole different story.  I don't always agree with reality shows, but everything has it's good and bad.  For me, it motivates me to watch others trying so damn hard.
Meet The New Biggest Losers August 25 2009 | Access Hollywood